Hello everyone! 👋
​​
​It's been a few weeks since I've sent out a newsletter, I finally completed on the first project! I have my very first refurb buy-to-let project and have been working on the rip out over the past few weeks!
​
As a reminder, I bought the property for £106k and estimated that it needed about £10k spending on it to bring it up to a better standard. The estimated GDV when I did the analysis back in March (Yes! Conveyancing took a long time!), I estimated it to be worth £130k done up.
However - a few things have changed. Since ripping out the property a few bits I wanted to salvage, like the kitchen were in too poor of a condition so the refurb has become bigger than expected with a new projected budget of about £16k - £17k. Now - usually that's bad news and poor project planning, but thankfully because it's been so long in conveyancing, my bets on the area (round the corner from a good secondary school, lots of families etc) the area GDV for a 3-bed semi detatched is now looking to be a minimum of £140k... I'm seeing a few sell for £145k already which is exciting so I'm happy to do this refurb right and spend more money making it right.
That means the updated figures are roughly:
PP £106,000.00
​Purchase Costs £6,600.00
​Deposit £26,500.00
​Refurb £16,961.97
​GDV £144,000.00
​Profit £14,438.03
​ROCE 28.84%
​That's a return of almost 30% which would have made this a great little flip project, but as I bought this using a 2 year fixed and sinking money in myself for 2 years. I'll be locking up that money for the next 24 months and enjoying the rental income and capital growth with it. Overall it should achieve or exceed 32% ROI per year which is awesome. Of course - as things change I'll keep updating the numbers to whatever becomes the final truth!
🏡 Refurb BTL 1 Progress
So - we're now fully ripped out, I was hoping to salvage the kitchen but after looking closely, it needed completely ripping out, I also spotted a leak on the main pipework so better to completely rip it out and start again.
​
I was going to order my kitchen from DIY-Kitchens.com and even did a video about it here but when it came to ordering, I spotted that they wouldn't deliver until 2022! That's almost a 3 month lead time.
So I had to re-think my plan and opened up a trade account with Howdens. A lady came round to verify my ID the same day, she then sent a free planner round to visualise and put together a kitchen for me, and he sent that over by the end of the day. Delivery was arranged within 48 hours and I'm having it all delivered today!
​
The original cost with DIY-Kitchens including sink, tap, built in oven etc was about £1500, Howdens came in at £1800 but for the sake of speed, convenience and saving me time with the property being empty, £300 extra isn't too bad.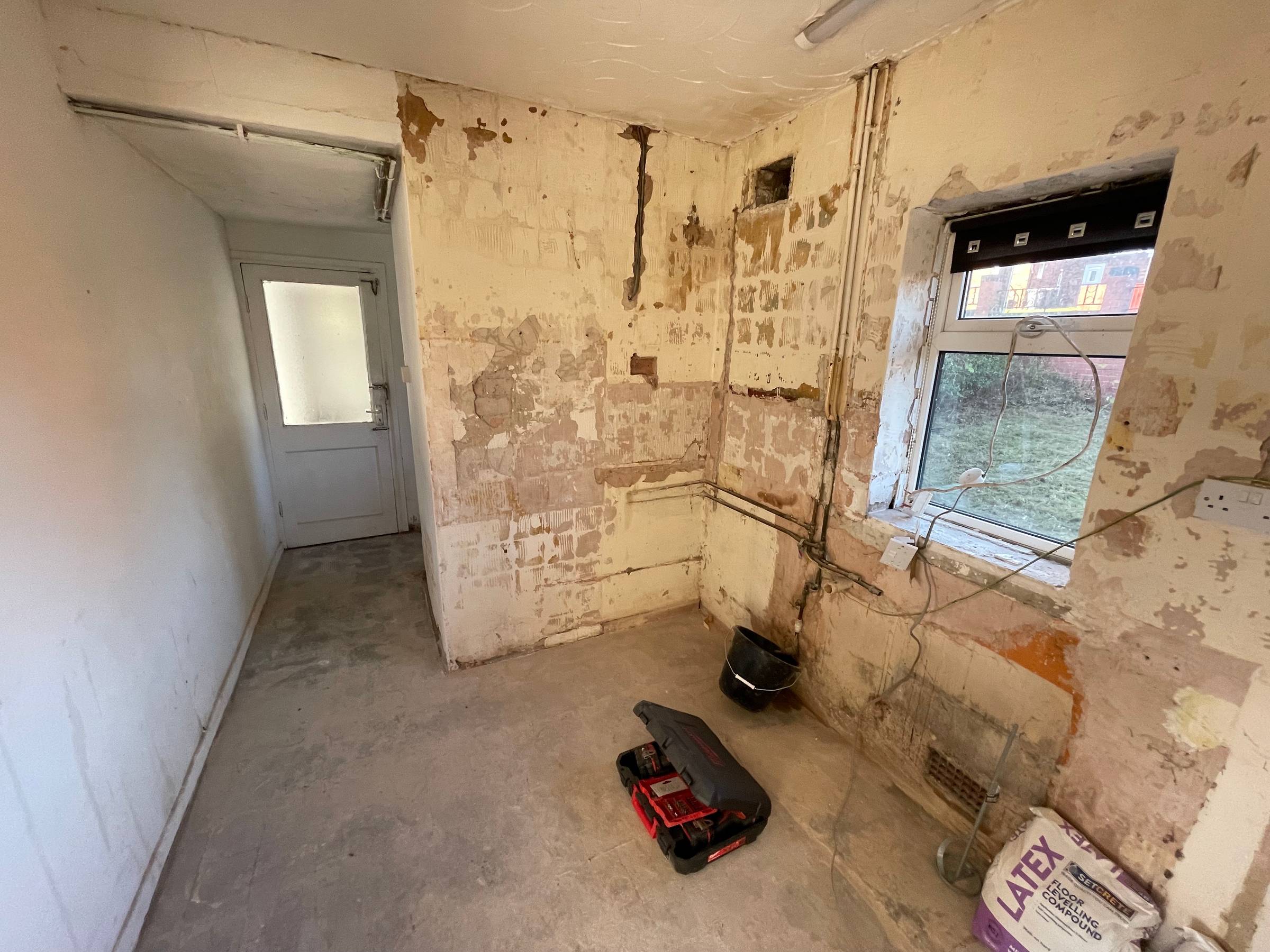 ​The bathroom also was really worse for wear and I knew for a long time it needed ripping out, after taking everything out I've found 3 leaking pipes which explains water damage on the ceiling downstairs in the kitchen so my hunch was 100% correct.
​
Damp and water problems often look scary but if you think logically it's easy to troubleshoot and find the main problem. The plumber will be coming in to re-do all the pipes here ready to fit the new bathroom.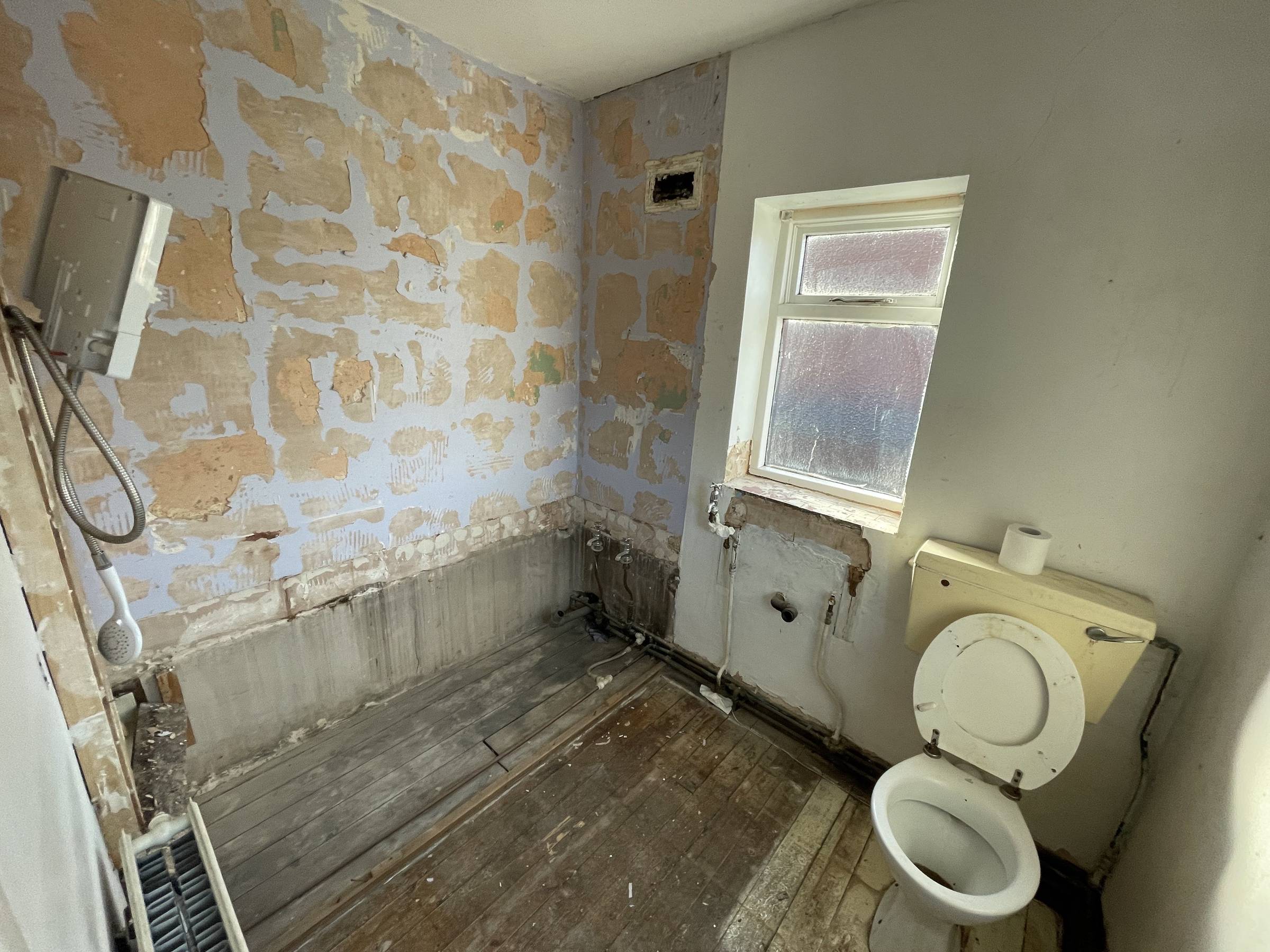 We also ripped out a lot downstairs, including some old pine units built and nailed straight into the brick so taking those out naturally destroyed the walls! This will be fully boarded over and re-plastered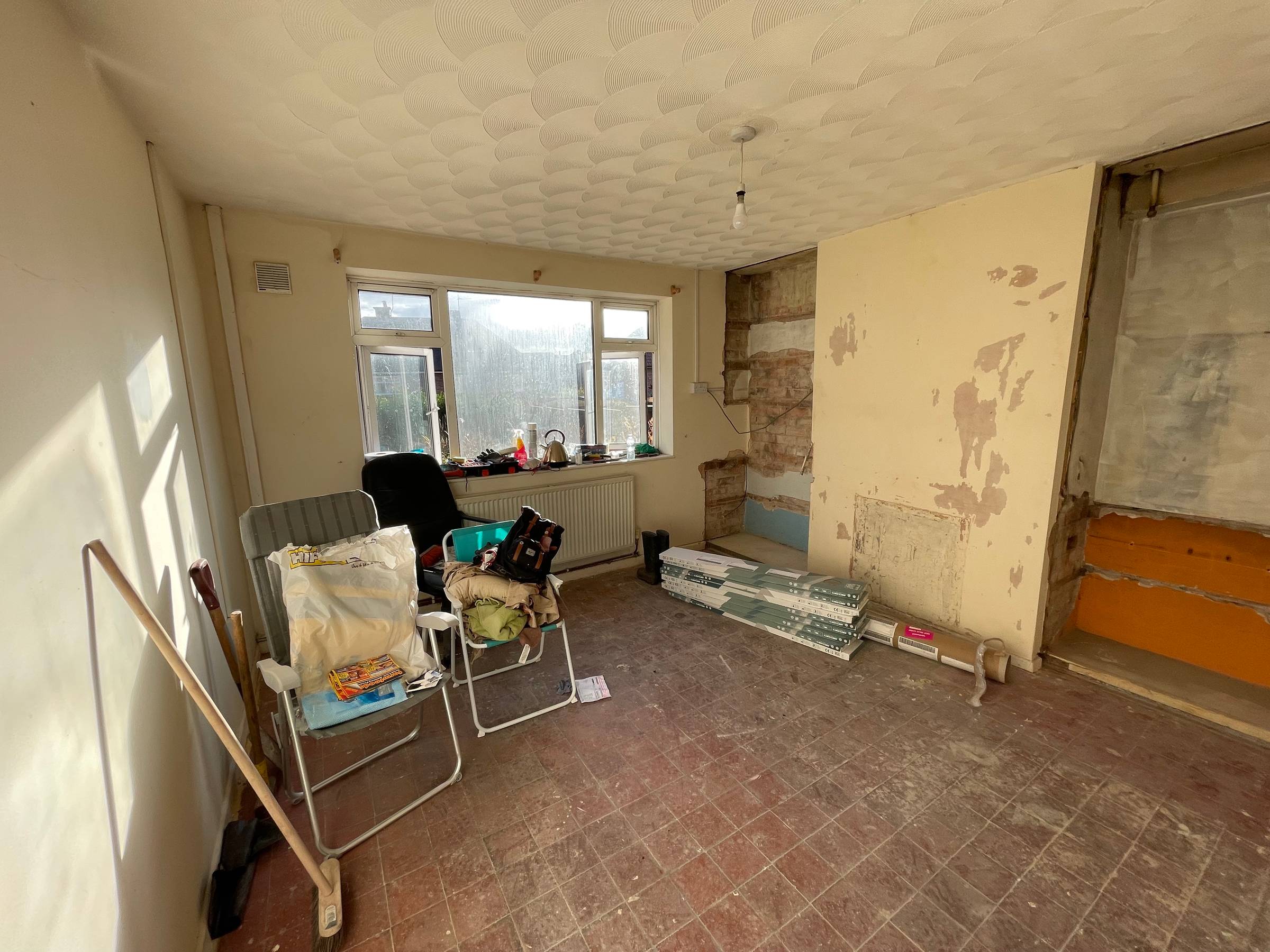 And here's a plan for the new kitchen, note that there's an awkward space with a small slither of the kitchen worktop - I was going to keep it the same as before and allow a small gap but kudos to Howdens for coming up with a better solution to make the corner of the kitchen way better and fill in the awkward gap with a filler panel.
​
I probably won't be going with the purple / pink wall but the kitchen will be their Charcoal Greenwich kitchen with grey oak worktop (laminate).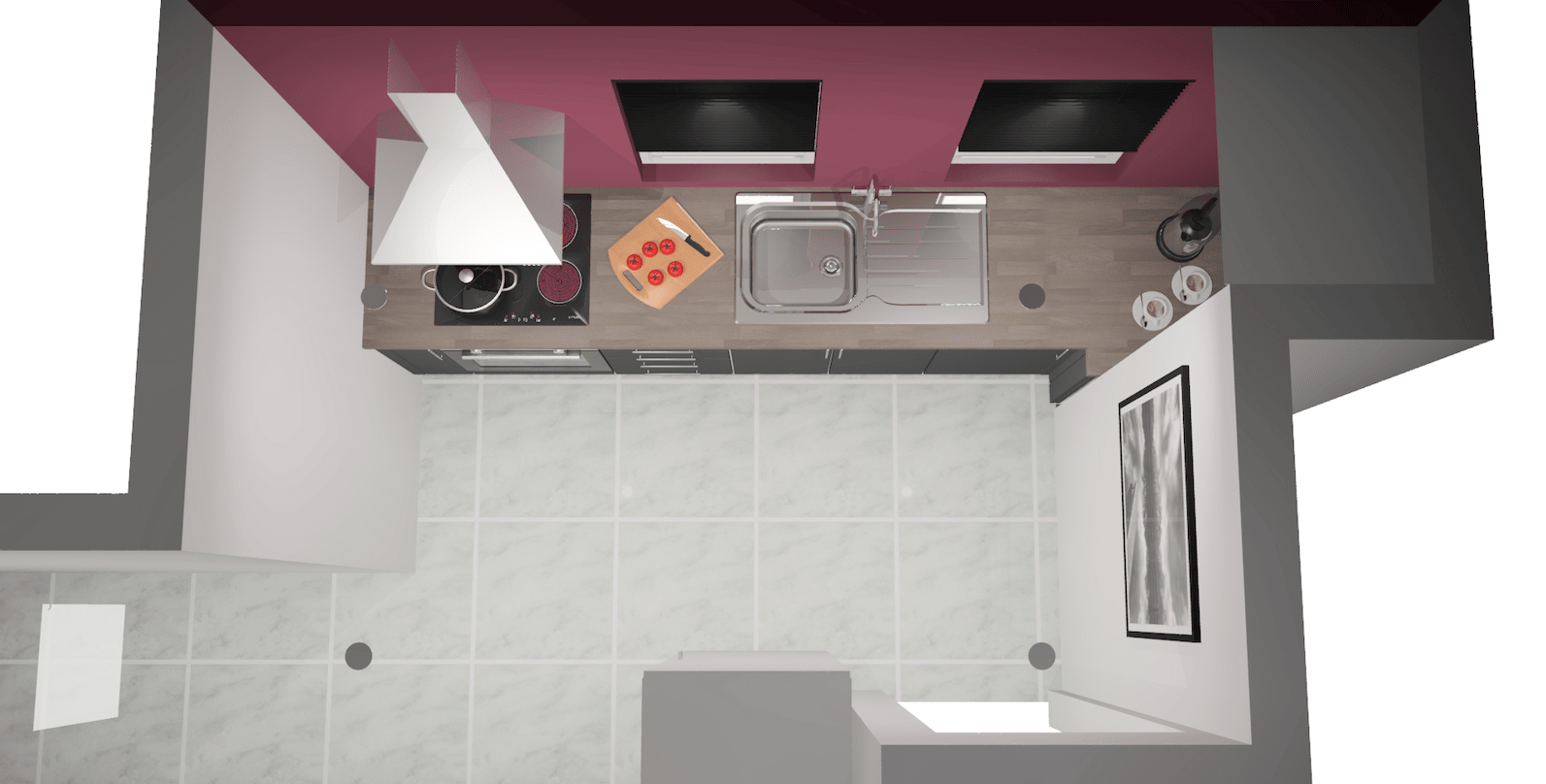 📦 Property Deal Analyser
I built and released my own Property Deal Analyser, which allows you to track, analyse and manage your property deals like a pro and visually manage your property pipeline while quickly calculating ROI, Yield, Profit and many more figures in seconds!
​
I used this to analyse the property above and had all the key figures before viewing the property which helped me make the right offer on the property.
​Check Out The Property Deal Analyser​
Everything is customisable which makes this so unique - every business is different so you can tailor it exactly to your needs. Notion is super easy to use and free to download.
​
📽️ YouTube this week
I've been posting a few videos of walkthroughs of the property so feel free to get a proper view of what's going on as I go through the refurb process!
​
​
​
As always - any questions, feel free to reach out!