Hello everyone! 👋
​​
​I'm preparing to head away to Tenerife for the week, looks like Spain is staying on the Amber list so we have a nice week away in the sun which surprisingly is the first holiday this year!
The house purchase is progressing, most of the paperwork has been wet signed and sent back over to the solicitors. The only thing that threw me off was the personal guarantee.
I sort of knew that the lender would ask me to sign one (for those that don't know, it means you accept to be personally responsible for the mortgage if your limited company doesn't keep up with repayments).
What I didn't realise, and nobody had ever really mentioned on any podcast or book is that you HAVE to get independent legal advice on it and get that solicitor to witness your signature. Which mosts solicitors charge minimum of £300 + VAT to do.
So slight unexpected cost but it has to be done. So there you go - if you buy a house this year in a company for the first time, there's a cost nobody ever told me about!
While I'm away - there will still be plenty of YouTube videos coming out about the house, I batch filmed a few videos, today's just went live and the next 2 weeks are scheduled to go out every Sunday at 11am.
Today's video is attached below which is all the numbers of my buy-to-let, next week is about why I bought the property in a limited company and the week after is how I manage my time with a 9-5, property investing, youtube and other side businesses!
​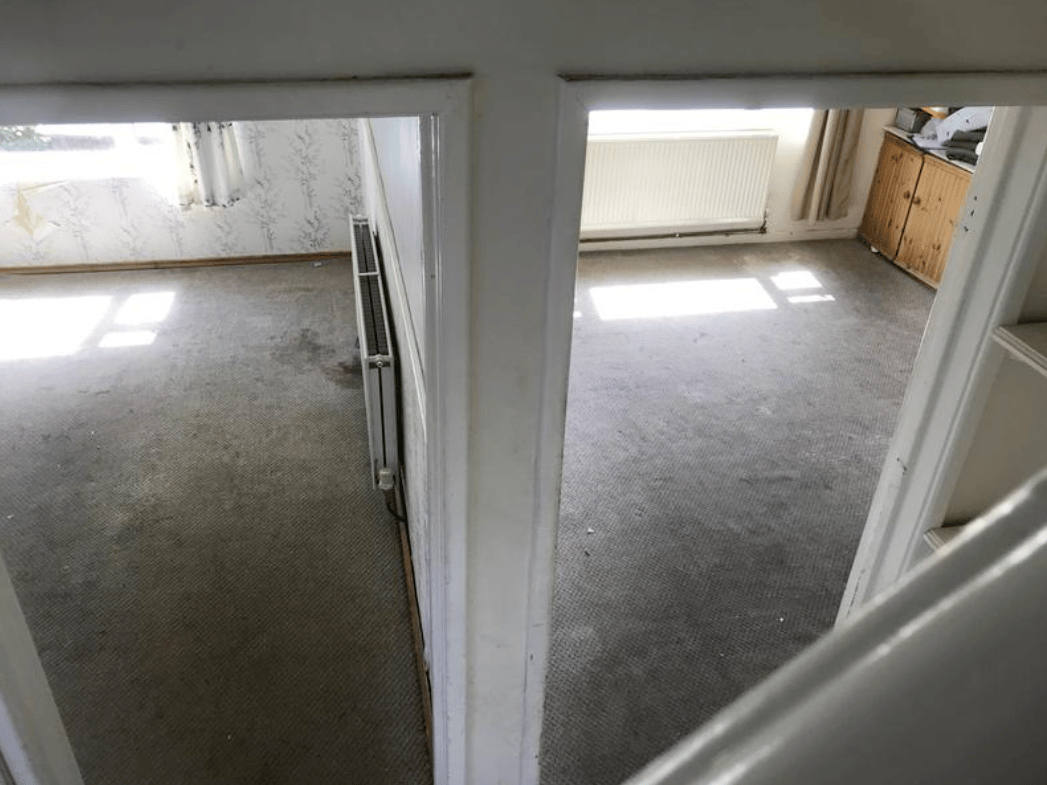 ​
🏡 The World of Property
Thankfully, I'm not worrying too much about the heat of the property market at the moment as I'm focusing on closing this BTL. I did see a post from my friends over at Premium Property (Harley & Guy).
They posted this meme, that made me realise it's still tough out there, it's really putting me off wanting to go for another residential house. After the first project - I'm definitely going to look at small commercial or off-market deals and land to remove that competetiveness and bidding wars.
I'm seeing news articles about some prices slowing now, which is expected after the stamp duty holiday, but everything remains above previous levels which is bad news for investors!
How are you finding it in the property market at the moment? If you have any stories to tell, please share them!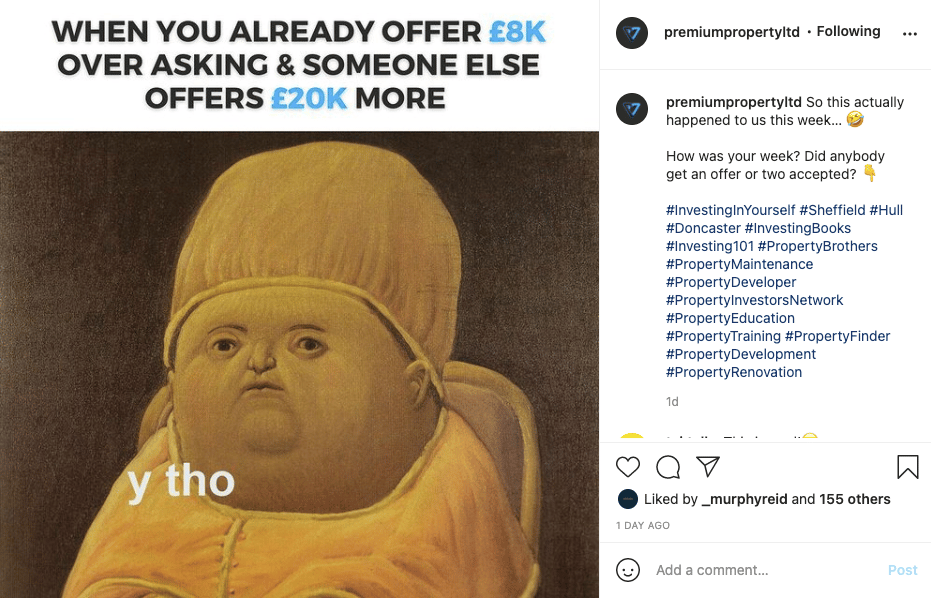 ​
📦 Property Deal Analyser
I built and released my own Property Deal Analyser, which allows you to track, analyse and manage your property deals like a pro and visually manage your property pipeline while quickly calculating ROI, Yield, Profit and many more figures in seconds!
​Check Out The Property Deal Analyser​
Everything is customisable which makes this so unique - every business is different so you can tailor it exactly to your needs. Notion is super easy to use and free to download.
​
📽️ YouTube this week
This just went live this morning, explaining all the numbers on my buy-to-let refurb. Feel free to rate it / slate it. After all this is the first one. The Yield feels a bit low and Return on GDV but I explain in the video why that wasn't the 'purpose' of project 1.